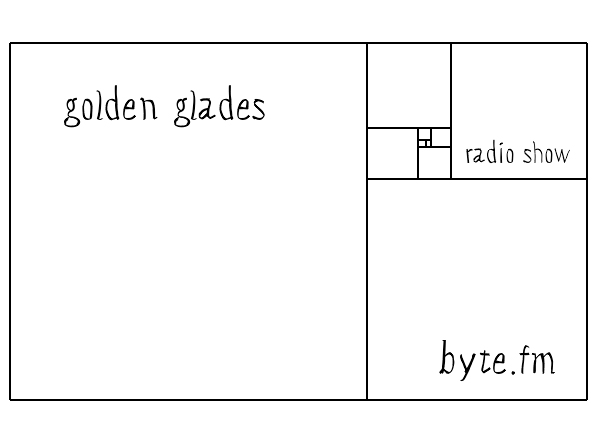 Golden Glades is a region in Florida, a mountain in India, a Teenage Fanclub B-side – and also the name of a radio show on ByteFM. After 12 years of fronting Sunday Service, the award-winning radio show from Hamburg, Sandra Zettpunkt set out to explore new horizons. From the perspective of her cosy Swiss attic she scours the globe for timeless treasures – those lost rays of light in the Golden Glades of music history. Expect a hand-picked string of glittering gems, presented in a daring range of themed programmes.
Enjoy every second Wednesday (uneven calendar weeks) from 7:00–9:00pm (rerun on Saturday, 3:00–5:00pm, and Monday, 8:00-10:00am CET) on ByteFM. Broadcasted as well in Hamburg via 917xfm.
---
Golden Glades ist eine Region in Florida, ein Berg in Indien, eine Teenage Fanclub B-Seite und auch der Titel einer Radiosendung auf ByteFM. Nach zwölf Jahren Kundendienst beim Hamburger Sunday Service eröffnet sich Sandra Zettpunkt ein anderer Horizont: Von einem Berner Oberstübchen aus sucht ihr Blick nach funkelnden Lichtungen. Golden Glades durchforstet das Dickicht des Musikdschungels nach zeitlosen Schätzen, um sie zu abenteuerlichen Themensendungen zu verschnüren.
Auf Sendung alle zwei Wochen mittwochs (ungerade Kalenderwochen) von 19:00 – 21:00 Uhr auf ByteFM und 917xfm . Wdh.: samstags 15:00-17:00 Uhr und montags 8:00 – 10:00 Uhr (ByteFM only).